Livingston-Hughes Surveyors was established in 1994 by David Hughes and is dedicated to providing both timely and quality land surveying services to clients throughout the State of Maine. We are a full service professional land surveying firm located in Kennebunkport, Maine. Our professional staff consists of professional land surveyors, land surveyors in training, computer draftspersons, survey technicians and customer service personnel.   Each of our employees bring their unique backgrounds, skill sets, and talents to the table to create a diverse group with more than 85 years of combined experience.  We use state of the art surveying equipment, including electronic total stations, GPS, data collectors, levels and magnetic locators.
At Livingston-Hughes Surveyors we understand that every surveying project has unique challenges. Using our experience, knowledge, and resources we assess your project goals, then work with you to develop a plan to help you meet those goals. We have long established relationships with many other professionals including soil scientists, architects, engineers, municipalities, developers, and realtors to help meet those goals. Livingston-Hughes Surveyors has been helping the people of Maine to achieve their goals of both residential and commercial property development for more than 21 years.
Livingston-Hughes Surveyors is conveniently located at 88 Guinea Road in beautiful Kennebunkport, Maine.  Our office is located outside of the Village of Kennebunkport, approximately 2 miles from the Seashore Trolley Museum off of Goose Rocks Road.  Please call us at 207-967-9761 or stop by during normal business hours.  There is always someone here to help and you are always welcome!
---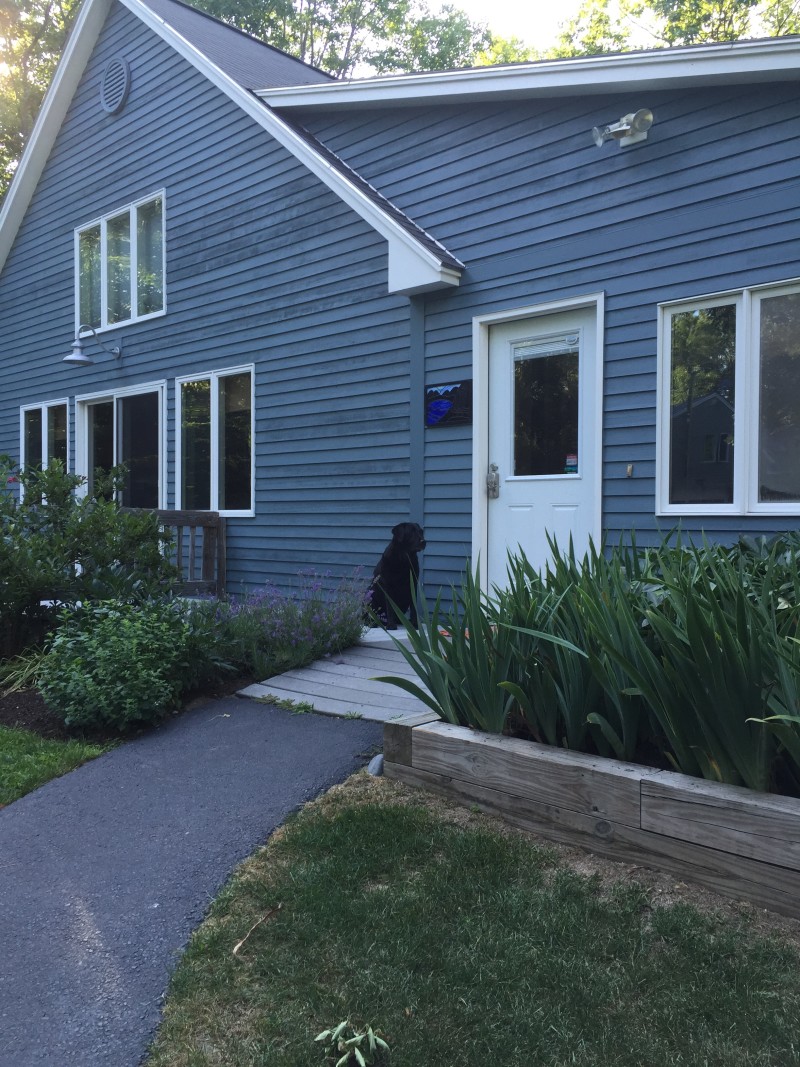 Livingston-Hughes Land Surveyors
Here's What Some of Our Clients Have to Say:
Please pass the word along! You guys are so easy to work with- as with any business- there are so many stubborn and difficult people that you have to deal with on a daily basis- and it's so nice to know that when we need something from you all I have to do is send a simple request- you guys are fast and efficient. It really goes a long way in my book!
– Crissy P., Escrow Assistant
You guys are great. I know I can always count on you to make sure I have the MLIP I need on time. Here's to working with great people! …. I refuse to work with anyone else- you're my #1
– Bonnie C., Title Company Manager
Thank you so much -I would love it if you passed on my praises to everyone else. We are always 110% happy with our dealings with you -never any issues, quick turnarounds, and most of all, the BEST SERVICE EVER!!!
-Nicole W., Processor
I do have a question- how is it possible for you guys to be so awesome?? You are always so nice and accommodating, and always go the extra mile to help us out when we need it! For that, I thank you SO much ….. it is such a pleasure to be able to do business with you!
– N. Wisnewski, Loan Processor
YES, they are my #1 surveying company for Maine!!! I've worked with Livingston-Hughes Surveyors for well over a decade (probably closer to 2 decades) and they've ALWAYS taken such great care of me and my requests. I can't speak highly enough of them!
-G. Dignard, Closer/Processor
Thank you. We have not done a purchase in Maine in years. Hopefully we get more. You guys are great. We didn't want to use any other company other than yours.
-Laiza S., Paralegal
Thank you all so much – Words fail me . .. We are very fortunate & grateful to have the working relationship with your office that we do.
-Lesley W., Closer/Processor
… thank you so much for helping out on the last minute MLI … you guys rock.
-Eric S., Title Attorney
Seriously- We refuse to send our work to ANYONE else!  You've saved my butt more times than you know!!! YOU GUYS ARE OUR #1!!!
-C. Petropo, Escrow Assistant
My husband and I have land in Brownfield, Maine and when we needed to get it surveyed we hired Livingston-Hughes Surveyors to do the job. We found their work to be very professional. Our lot, of approximately 4 1/2 acres, was marked extremely well, making it easy for us to find and walk the boundaries. Dave gave us a detailed report- he noted that we had some beautiful hardwood trees on our land that might make it more valuable. They were very easy to work with and the job was done quickly and efficiently. I have recommended them to others and will use them again.
-Donna Cullen, Property Owner
Hodsdon & Ayer is a law firm in Kennebunk and we have worked with Livingston-Hughes Surveyors for 20 years on a variety of projects. Without fail, Livingston-Hughes is always professional, reliable, and provides accurate results. In completing over 2,200 projects for us, they have never missed a deadline, and will go above and beyond in any situation that may arise. We have complete confidence in their abilities and can recommend Livingston-Hughes Surveyors without hesitation. We enjoy working with Dave and Tracy Hughes, owners of Livingston-Hughes, as well as their wonderful staff.  Emily, who is our primary point of initial contact, embraces the Livingston-Hughes way of always being accommodating, courteous, and efficient. We could not be happier with the services they have provides us over the last two decades!
-Lisa D. Hodsdon, Paralegal
My Pleasure I Thank you for EVERYTHING. You guys were amazing.
-Leah N., Homeowner
Leah obtained a Boundary Survey where wetlands were delineated and mapped. Our work culminated in Leah's ability to have a pool installed for her family to enjoy. We really appreciate the prompt service by Livingston-Hughes Surveyors for our clients as always.
-Jerome G., Title Attorney
Thank you for all your help!  I really appreciate your company very much-you are so helpful. You all make my life easier!
– Diane J., Processor
I have used Livingston-Hughes for various work personally and through my employment for over 20 years. They are professional, diligent, and extremely competent. The owners and staff are hands-on and go above and beyond to assist in any way that they can. I wouldn't use anyone else.
–Darcy Toothaker
As I sit in the "property" closing I sincerely want to thank you for being the glue which held this deal together. Your prompt attention and diligence to our emergency need of an elevation certificate was priceless to the Buyers and the Sellers. Without it this closing would not have happened. You will forever be my first "go to guy" with all my clients for surveying work.
– Rosane H., Real Estate Broker
Thank you Tracy. As I mentioned to Emily yesterday, we really appreciate you doing this on such short notice and want to thank you for assisting us in making our clients happy! We really appreciate all your efforts.
– Carol C., Paralegal
I wanted to thank you for helping us with this setback issue, we were able to get the association to agree to send a letter to David Dow saying they would take no action and forgive the setback violation! Thank you for getting right on this issue, you have helped us save the sale of our house!!
– Melissa C., Home Owner
Thank you Tracy! You guys help me keep things going as always and I appreciate that!
-Aaron S., Builder
Please pass along a huge "thank you" to everyone who helped expedite this request for us! We really appreciate everyone's willingness to make this happen so quickly!
– Kenda B., Retail Loan Processing Supervisor
Thanks Tracy! You guys saved the day for us!
-Tiffany D., Title Processor
... you always take such good care of us, and have for many, many years. If it ain't broke, don't fix it!
– Gwyn D., Processor
WHY SHOULD I GET A SURVEY?
Surveys are often required by state or local officials if you plan to subdivide your property or adjust your property lines.  A survey is also desirable and advisable before purchasing real estate, and is frequently recommended by legal counsel or by mortgage loan companies.  Remember, using the services of a Professional Land Surveyor now could cost much less in time, worry, and money than the cost of moving a fence, or a building, or defending a lawsuit at a later date.
WILL THE SURVEYOR SHOW ME WHAT I OWN?
A surveyor cannot prove ownership, but he/she will give you their professional opinion of what the records and facts indicate your ownership to be.  Under most normal circumstances, this is enough.  Only a court of law can determine ownership more decisively than a qualified Professional Land Surveyor.
CAN THE SURVEYOR AID IN SUBDIVIDING MY LAND?
A land surveyor is uniquely qualified to prepare a plat for a proposed division of land.  The land Surveyor may prepare an individual written description or, if lots/parcels are being created, the surveyor may prepare a legal plat suitable for recording in the land records.  Platting rules differ slightly with each town or city.  A qualified surveyor would be familiar with local rules and procedures.
WHAT OTHER SERVICES CAN A LAND SURVEYOR PROVIDE?
Land Surveyors are not only adept at interpreting evidence of boundary lines, but they are expert measurers as well.  A land surveyor should be your first option for any mapping, measuring, or layout needs that you may have.  FEMA Elevation certifications, building layout, boundary retracement, topographic mapping, and subdivision plats are just a few of the many services that land surveyors can provide.
CAN A LAND SURVEYOR PERFORM ENGINEERING SURVEYS?
Land surveyors conduct many engineering surveys.  They are knowledgeable and equipped to prepare topographic surveys, to supply control for aerial photography, to layout construction projects, to survey right of way for power lines and roadways, and so forth.  A properly prepared base or existing conditions plan ensures that any future design projects go smoothly.
WHO CAN LEGALLY PERFORM A LAND SURVEY?
Only a licensed Professional Land Surveyor can legally assume the responsibility for a land survey.  The Professional Land Surveyor is an individual whose highly specialized background, education, training and skills have been rigorously examined and has been licensed by their state to practice land surveying.
IS A WRITTEN CONTRACT REQUIRED?
Yes! We recommend a written contract and would be happy to provide one.
WHAT INFORMATION SHOULD I FURNISH THE LAND SURVEYOR?
Furnish the Land Surveyor with an explanation of why the survey is desired (if requested, he/she will maintain confidentiality).  With the client's purpose in mind, the Professional Land Surveyor can work more efficiently and thus reduce costs.  If you have a deed or mortgage description, aerial photograph of the land, or an abstract, give a copy to the Land Surveyor.  In addition, if you have knowledge of a stone, wooden stake, iron rod or pipe, etc. which was reported to you as a property corner, pass that information along to the Land Surveyor.  He/she will make the professional judgment as to which evidence should be used.
WHAT WILL THE LAND SURVEYOR FURNISH ME?
The Land Surveyor's final product will vary with each survey (depending upon the reason for the survey), but generally you will be furnished with a copy of a signed and stamped plan or map showing what the Land surveyor has done, showing the corners monumented or otherwise defined.
WHAT IF MY SURVEY DISCLOSES DEED OVERLAPS, ENCROACHMENTS OR OTHER PROBLEMS?
It is not uncommon to discover during the survey process that there are existing fence or building encroachments or other problems.  There are many methods of resolving property line disputes, the most expensive of which is resolution before a court of law.  More congenial resolutions require the cooperation of both parties; creation of an easement, adjustment of a property line, even maintaining the status quo are among the options to be considered.  Your surveyor and your attorney can help you determine the best option for resolving property conflicts.